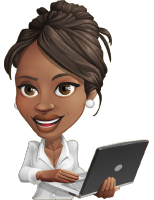 Microsoft Software Career Path
Who needs Microsoft Office? EVERYONE! Outlook is the most used email application in professional offices, PowerPoint is the industry standard for presentations, Excel is the standard for spreadsheet data, and there are a billion Word users worldwide!
Microsoft continues to enhance and improve all the Office Suite applications, making it a smart practice to stay informed and skilled as a lifetime learner. With our courses, you can stay on top of all of the changes for FREE!
Besides increasing the odds of gaining or retaining employment, Microsoft skills increase salary potential by 22% according to the Bureau of Labor Statistics. But that is not all! Certifications are the shortest route to valuable positions, AND we offer those as well!
How to read this chart
* Recommended but not required
[C] also available as a class

Online Course

Onsite Class

Optional Certification (fees paid by student)

Download this course PDF
1: PATH PREREQUISITES
Computer Foundation*
Windows Navigation

(FREE) [C]

Keyboarding Skills

(20 WPM)

Computer Fundamentals

(FREE) [C]

Internet Fundamentals

(FREE) [C]

Copyright Law

(1 Module)

Microsoft Office Overview

(FREE) [C]
Northstar Computer Basics Certification
Northstar Internet Basics Certification
2: ONLINE CERTIFICATION PATHS
Microsoft 2013
Word 2013 (3 Modules)

PowerPoint 2013 (3 Modules)

Excel 2013 (3 Modules)

Outlook 2013 (3 Modules)

Northstar Word Certification
Northstar PowerPoint Certification
Northstar Excel Certification
Microsoft Office Specialist Certification
ADDITIONAL ONLINE COURSES
Microsoft 2013
Publisher 2013 (2 Modules)

Access 2013 (2 Modules)

OneNote 2013 (2 Modules)

Visio 2013 (2 Modules)

Visio 2013: Advanced
3: ONSITE CERTIFICATION PATHS
Microsoft Word 2013*
Word 2013 Beginners

(2 Classes)

Word 2013

(Module 1)

Word 2013

Fundamentals (2 Classes)

Word 2013

(Module 2)

Word 2013 Mid-Level

(2 Classes)

Word 2013

(Module 3)

Word 2013 Advanced

(2 Classes)
Microsoft Office Specialist Certification
Microsoft PowerPoint 2013*
PowerPoint 2013: Module 1

PowerPoint 2013: Fundamentals

PowerPoint 2013: Module 2

PowerPoint 2013: Advanced

PowerPoint 2013: Module 3

Microsoft Office Specialist Certification
Microsoft Excel 2013*
Excel 2013: Module 1

Excel 2013: Fundamentals

Excel 2013: Module 2

Excel 2013: Advanced

Excel 2013: Module 3

Microsoft Office Specialist Certification
Microsoft Outlook 2013*
Outlook 2013: Module 1

Outlook 2013: Fundamentals

Outlook 2013: Module 2

Outlook 2013: Advanced

Outlook 2013: Module 3

Microsoft Office Specialist Certification