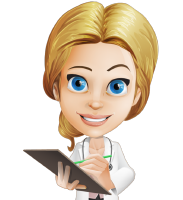 Home Health Aides and Certified Nursing Assistants are in high demand.
Home Health Aides are sent to the homes of patients who need help with daily living skills and medical needs. Nursing Assistants work in hospitals, rehabilitation centers, day care centers, nursing homes, and many other facilities.
HHAs and CNAs can work with any age (birth to hospice) and any level of ability or disability. There is a great need for both HHAs and CNAs throughout the country, which leads to great job security.
How to read this chart
* Recommended but not required
[C] also available as a class

Online Course

Onsite Class

Certification (fees paid by student)

Download this course PDF
1: PATH PREREQUISITES
Computer Foundation*
Windows Navigation

(FREE) [C]

Keyboarding Skills

(20 WPM)

Computer Fundamentals

(FREE) [C]

Internet Fundamentals

(FREE) [C]
Northstar Computer Basics Certification
Northstar Internet Basics Certification
Interpersonal Skills Courses
Self Esteem and Assertiveness

Stress Management

Time Management

Active Listening

Communication Strategies

Disability Awareness

Conflict Resolution
2: ONLINE CERTIFICATION PATHS
CNA Courses
Module 1: Caregiving I

Module 2: Caregiving II

Module 3: Providing Care I

Module 4: Providing Care II

Module 5: Special Care

Module 6: Clinical Skills
3: ONSITE CERTIFICATION PATHS
First Aid/CPR/AED
CPR/AED/First Aid & Practicum

Red Cross CPR/AED/1st Aid Certification
CNA Classes & Courses
Module 1: Caregiving I

Caregiving I (3 Classes)

Module 2: Caregiving II

Caregiving II (3 Classes)

Module 3: Providing Care I

Providing Care I (3 Classes)

Module 4: Providing Care II

Providing Care II (3 Classes)

Module 5: Special Care

Special Care (3 Classes)
CNA Clinical Skills
Module 6: Clinical Skills

Clinical Skills (Scheduled Practicum)
CNA Wrap Up
Resume

Written & Clinical Practice Exams

Home Health Aide Exam (Given by Employer)
Certified Nursing Assistant State Exam