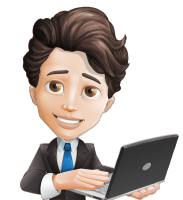 Adobe Creative Cloud Career Path
Do you want to work in the Graphic Arts field? Or learn how to create a website or a video to promote your business? Or maybe just breathe new life into some of those old family photos on your computer?
If so, then the Adobe Creative Cloud Career Path may be for you! We can get you ready for the nationally recognized Adobe Certified Associate certification in the program of your choice, then you can sit for the certification exam at one of our labs or at the test site nearest you!
Whether you are an amateur looking to improve your skills, or a job seeker looking to develop new skills, look no further! We offer online courses in the newest versions of Adobe Photoshop and Premiere!
How to read this chart
* Recommended but not required
[C] also available as a class

Online Course

Onsite Class

Optional Certification (fees paid by student)

Download this course PDF
1: PATH PREREQUISITES
Computer Foundation*
Windows Navigation

(FREE) [C]

Keyboarding Skills

(20 WPM)

Computer Fundamentals

(FREE) [C]

Internet Fundamentals

(FREE) [C]

Copyright Law

(1 Module)
Northstar Computer Basics Certification
Northstar Internet Basics Certification
OPTIONAL COURSES
Microsoft 2013 Core*
Word 2013: (Module 1)

[C]

PowerPoint 2013: (Module 1)

[C]
Northstar MS Word Certification
Northstar MS PowerPoint Certification
2: ONLINE CERTIFICATION PATHS
Adobe Premiere CC
Intro to Video Production (1 Mod)

(FREE)

Premiere CC: Module 1

Premiere CC: Module 2

Premiere CC: Module 3

Adobe Certified Associate Certification
Adobe Photoshop
Intro to Graphic Design (1 Mod)

(FREE)

Photoshop CC: Module 1

Photoshop CC: Module 2

Photoshop CC: Module 3

Adobe Certified Associate Certification
3: ONSITE CERTIFICATION PATHS
Adobe Premiere CC
Intro to Video Production

(FREE)

Video Production: Class 1

Premiere CC: Module 1

Premiere CC: Class 2

Premiere CC: Module 2

Premiere CC: Class 3

Premiere CC: Module 3

Premiere CC: Class 4

Adobe Certified Associate Certification
Adobe Photoshop
Intro to Graphic Design

(FREE)

Graphic Design: Class 1

Photoshop CC: Module 1

Photoshop CC: Class 2

Photoshop CC: Module 2

Photoshop CC: Class 3

Photoshop CC: Module 3

Photoshop CC: Class 4

Adobe Certified Associate Certification